GPX-A Indoor Fiber Optic Distribution Box
Introduction
Available for small capacity communication system, wall mounting, reasonable and compact structure, harmonized with machine room. The cabinet is composed of two parts, one links with optical cables for fusion connection between optical cable and fiber pigtail and another links with patch cord. Provide fusion and storage appliance for optical cables.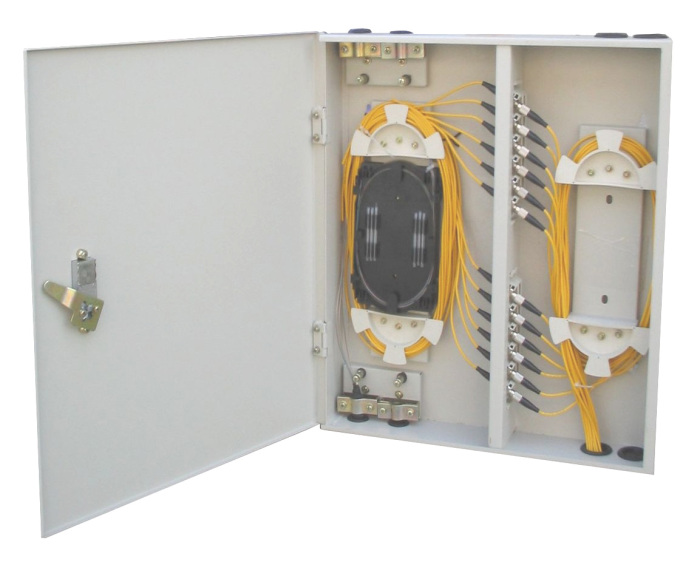 Features
- The case body is made of cold rolled steel sheet, electrostatic spraying ,outdoor wall mounting, provide 24-72 adaptors, available for FC\SC\ST\LC.
- Reliable protection appliance of fixing, stripping and earthing for optical cables.
- Whole range protected design for fiber lay to ensure the bending radius ≥40mm.
- Provide various accessories to avoid any unexpected damage to the fiber.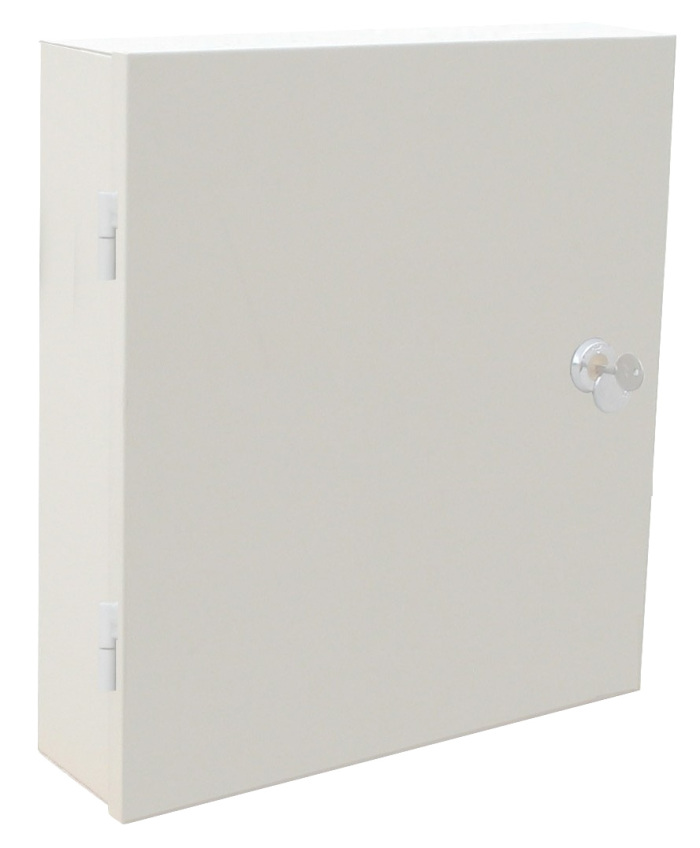 Ordering Information
Model.No.

Dimension (mm)

(H x W x D)

Max. Capacity

(Fiber Count)

Max. No of Adapters

(FC.SC,LC, ST, duplex LC or duplex SC)

No.of Ports

GPX-A24

455*405*80

24

24

8 ports or

customer specified

GPX-A48

455*405*120

48

48

GPX-A72

455*405*150

72

72
Customized cabinet can be done also with your design and certain quantity
Accessories
Accessories provided with the distribution box: heat shrinkable protective sleeve, nylon tie, labeling paper, insulation tape ;
Accessories to be ordered in addition: adapter, pigtail, patch cord.