The ONT57 electromotive fiber-end face cleaner is designed not only to clean the male connector ends, but also to clean the female bulkhead adapters (Ferrule end-faces inside the adapters). It is a convenient and simple cleaning tool in fiber network maintenance and fiber components production.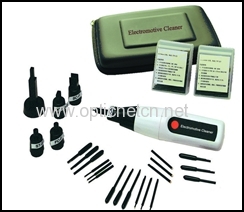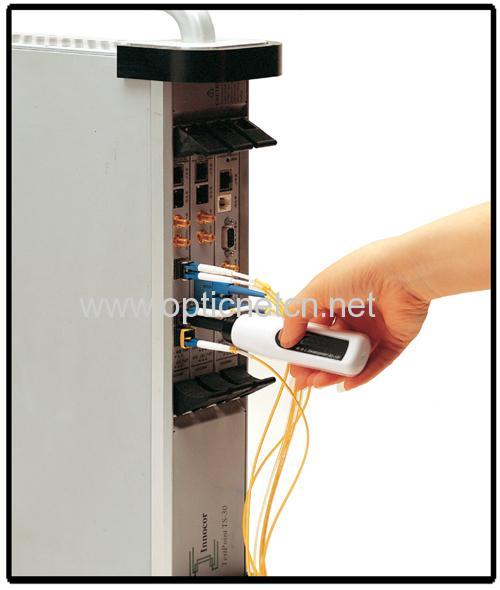 Features
> Clean fiber end-face of PC and APC ferrule in diameter 2.5mm &1.25mm.
> Clean fiber end–face for male connector of ferrule and female connector of flange.
> Cleaning directly and without any cleaning liquids
> Only 3 seconds to finish the cleaning work and the cleaning grade up to 88%~98%
> Suitable for complex environment and field operation
> Low cost and high quality cleaning material
> Two AA batteries and continues 100 hours operation
Note:
ONT57 electromotive cleaner, is an accessorial tool for the ONT55 series Fiber Microscope, It mainly used for fiber end-face besmirch cleaning. It can be used for PC, APC (female) end-face cleaning inside 2.5mm, 1.25mm deep aperture. When do cleaning, press the ON/OFF button for 3 seconds can finish the cleaning.
Cleaning Materials Introduction
2.5mm Cleaning Swab:500pcs/box
1.25mm Cleaning Swab: 300pcs/box
Note:
The cleaning times for each swab cannot be more than
10 times and each cleaning time cannot be more than 3 seconds