Fiber Optic Cleaner-Mini Designed to specially work well with the SC, FC, ST / LC connectors, this instrument cleans the ferrule end faces removing dust, oil, and other debris without nicking or scratching the end face.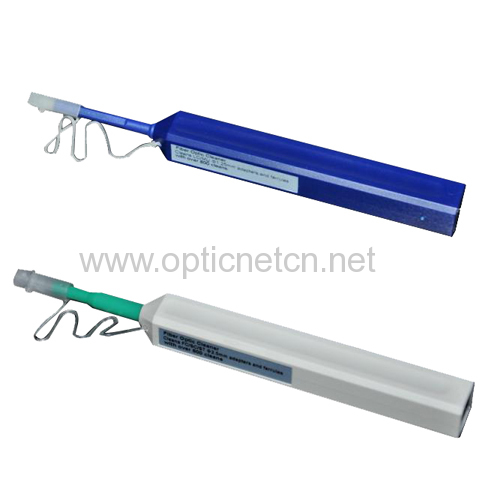 Features
• Easy pushing motion engages connector and initiates cleaner.
• Disposable with 800+ cleanings per unit.
• Made from anti static resin.
• Cleaning micro fibers are densely stranded and debris free.
• Extendable tip reaches recessed connectors.
• Cleaning system rotates 180 for a full sweep.
• Audible click when engaged.
Applications
• Fiber network panels and assemblies
• Outdoor FTTX applications
• Cable assembly production facility
• Testing laboratories
• Server, switches, routers and OADMS with SC and LC interface