Description
FTT-03A FTTx termination box is suitable for FTTx application.
The termination box is a wall-mounting type which can be used for indoor or outdoor application.
Features
> Light weight, small size, easy installation
> Suitable for max capacity of 2 pcs of SC adapter or duplex LC installation
> Max. capacity is 2 or 4 fibers of fusion splice .
> Preinstall PLC splitter 1x4 micro type
> Suitable for indoor cable or drop cable
> Outdoor or indoor type.
> IP grade : IP65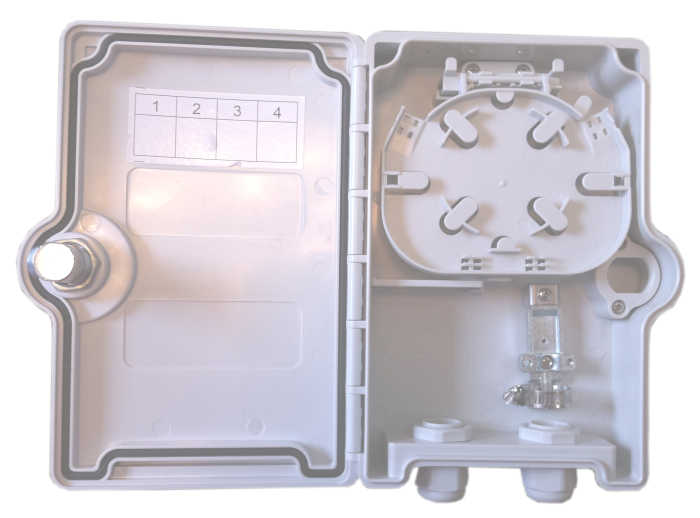 Ordering Guidance
Model No.

Max No. of SC or
Duplex LC Adapter

Max.Capacity


(fibers)

Dimension

(LxWxH) mm

Type of PLC Splitter
No. of Cable Ports




FTT-03A




2

2 or 4

208 x 153 x 52

1x4 micro type

2