GPJ-02VN Fiber Optic Splice Closure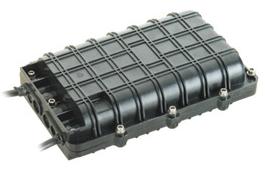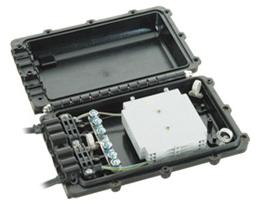 Specification
● Easy to re-enter, it never requires re-entry tool kit.
● The strong housing provide fire resistant, waterproof and quakeproof while protecting splices during pulling, torsioning and impacting.
● Design flexibility and high reliable sealing system.
● Cable sealing method: mechanical sealing type.
Application
● It can be used in straight-through and branching application.
● It can be used in aerial, underground, direct buried,wall-mounting, hand hole and duct mounting application.
● It can be mounted on a pole, wall or strand.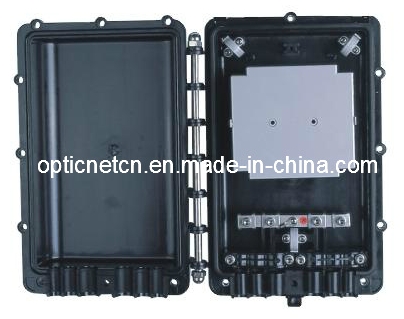 Ordering Information
Model No.

Fiber Optic Splice Tray

(FOST)

Total Capacity

(fibers)

Dimension

(LxWxD) mm

Cable Entry and Size

GPJ-02VN

1-4 pieces of FOST 3412

with 12 or 24 fibers per tray

48 or 96

323 x 202 x 86

2 ports with max.¢20mm

another 2 ports with max.¢16mm,

the remaining 2 ports with max.¢13mm
Accessories
The accessories included in the FOSC: seal tape, 1 piece of special wrench, wall mounting fixer, emery paper, earthing wire, nylon tie, buffer tube.
Accessories to be ordered in addition: earthing deriving device.