ONT LC Fiber Fast Connector
Description
LC Fiber Optic Fast Connectors are factory pre-polished, field installable connectors for fast and reliable termination of MM and SM fiber optic cable.
The precision design and pre-cleaved fiber stub with indexmatching gel ensure optimum fiber alignment and a reliable low-loss connection.
Each connector includes strain relief boots for terminating standard fiber optic cable sizes.
Quick LC Connectors are available as MM and SM versions.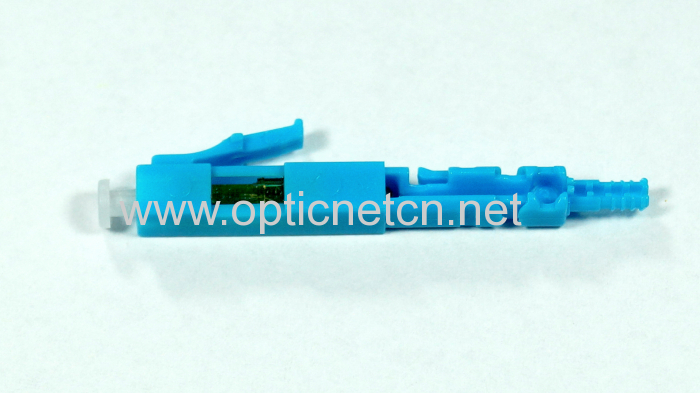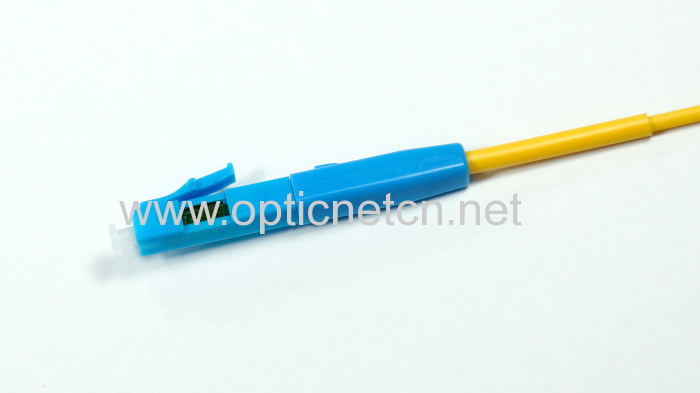 Features
• Pre-polished, field-installable connectors
• Compatible with Fiber Optic Termination Kit
• Re-usable up to two times
• Wedge clip with visual indicator
• High-performance, low-loss fiber optic connectors
General - Physical Characteristics
Connector type -------- LC
Connector dimensions --------- (53.6 mm L* x 4.47 mm W x 4.47 mm H)
Cable diameters --------- 900μm, 2.0 mm
Temperature rating -------- -40°C to +75°C
Order Information
> ONT LC - MM
> ONT LC - SM