FTT-06C Splitter-Distribution Box
1. Description:
This product integrates optical splitting and cable distribution, and can achieve direct or branch cable connection. It suits for the cable distribution of the optical communication equipment. Through the adapter installed in the box, the drop cable leads the signal out, that achieves optical cable distribution, also applies to the protective connection of cables and pigtails. The unique 3-layer structure of the box can be used for optical fiber splitting or distribution, middle plate can be flipped≥180 degree, which makes it more convenient to install and maintain. If take out the middle plate, the box can be used as cable distribution box, which provide different options for users.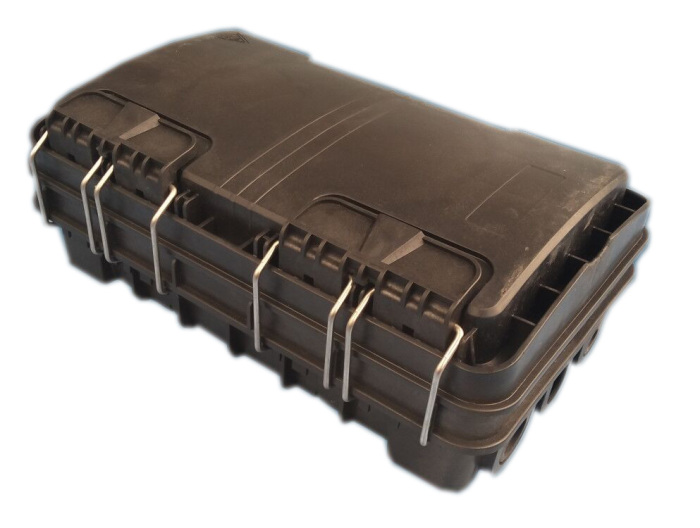 2. Features: High quality and impact resistant plastic, and it has a standard use interface.
2.1 Can install 2 pcs of box type or 2 pcs of tube type 1:8 PLC.
2.2 Anti-UV, impact resistant and waterproof
2.3 Can be mounted on the wall pole
2.4 Unique and reversible middle plate can be flipped >=180 degree,
that provides more distinctive area for fiber splicing and splitting, and the line crossing is reduced
2.5 Cable can access the box without breaking
3. Technical index
3.1 Fiber radius of curvature ≥40mm
3.2 Optical disk additional loss ≤0.01dB
3.3 Temperature range : -40℃~+60℃
3.4 Anti lateral pressure : ≥2000N/250px
3.5 Shock resistance: ≥20N.m
3.6 Protective grade: IP 55.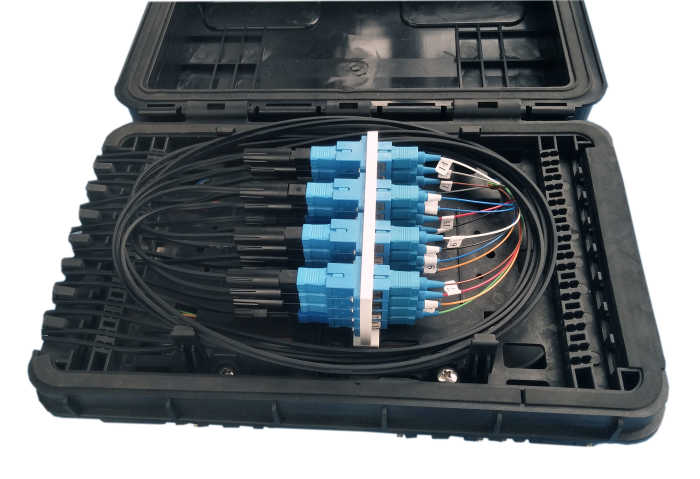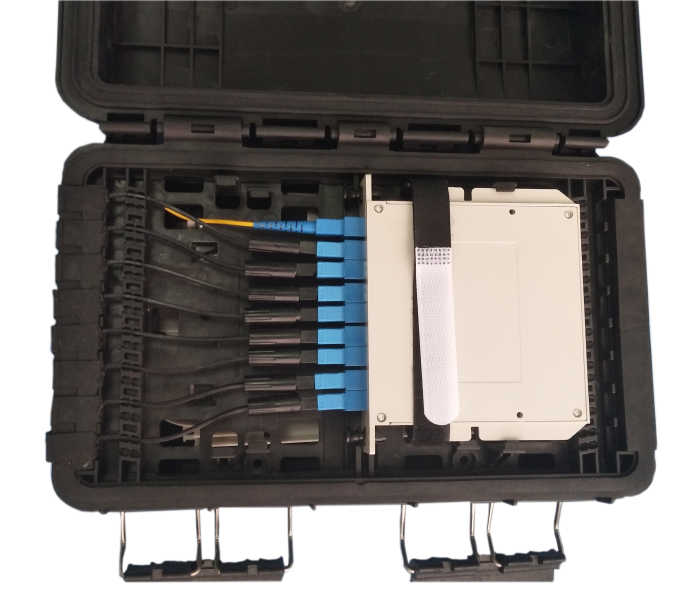 4. Product Specification
Model

Size (mm)

L*W*H

Cable Diameter

No. of Cable inlet/outlet

Splitter

Max. No. of

splice tray

Capacity

FTT-06C-I

290*190*110

¢7~¢8

2 in and 2out

1 pcs 1:16

or 2 pcs 1:8

1

24 fibers

FTT-06C-II

¢7~¢8




2 in and 16 out




/

3

72 fibers