GPX-4D Outdoor Fiber Optical Distribution Box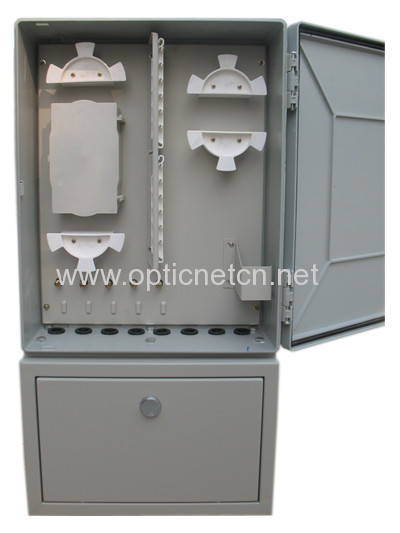 Feature

Standard case body, made of high intensity, anti-corrosive, anti-aging special composite material, adapting various bad weather condition, with reliable sealing, water-proof and damp-proof. Splicing & distribution integration module with adaptor assembling, fusion and connection, storage in integration, inserted assembling and available for different type of adaptors such as FC,SC,ST.
Adaptors assembling with deflexion of 30º to ensure fiber pigtail bending radius with perfect control winding ring of the fiber in horizontal and vertical. It make the fiber distribution tidiness and be protected in security.
The bottom end is assembled with spare splice tray, for the direct fusion and connection of trunk optical cables and distribution cables.
Every side of the cabinet can bear the vertical pressure of 980N, and 200N for the outer edge over the door when door opened.
Model

Size (mm)

H*W*D

Max capacity

(fibers)

Type of PLC

(box type)

No. of adapter

(FC, SC, ST, duplex LC)




GPX-4D I





485*385*135 (without base)

684*385*135 (with base)

96 or 144 fibers

1x32 (2 pcs)

144 pcs




GPX-4D II




96 or 144 fibers

1x32 (2 pcs)

144 pcs