Outdoor FOB 348N Fiber Optical Termination Box
Description
The FOB 348N termination box from Optic Network Technology is rugged, low cost, low profile interconnection between central office and multi-dwelling units of FTTx application.
Its multi-layer design allows installers to access only the components necessary for initial installation or subscriber turn-up. It can house the splitter and allows for pigtail splicing of distribution/drop cables as needed
Wall mounting and pole mounting application 2 inlet ports suitable for diameter 6~12mm cable, 48 outlet ports for 2*3mm ftth cable.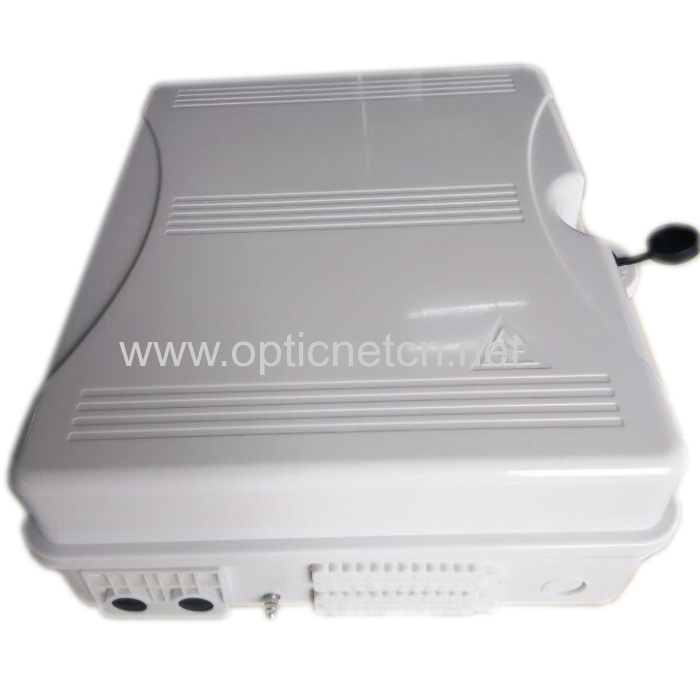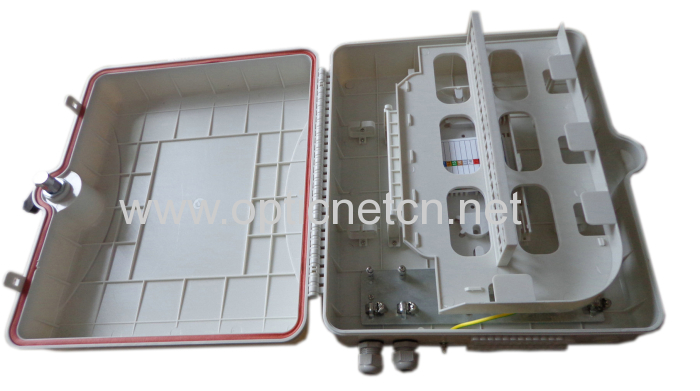 Features
(1) Indoor or outdoor rated
(2) available 1x4, 2X4,1x8 splitter as well as splitter
(3) Max. up 8 pcs of FTTH drop cable or pigtails
(4) Suitable for wall-mounting or pole mounting application
(5) 2 pcs of inlet ports and 8 pcs of outlet ports
(6) IP Grade: IP 65
Application
(1) FTTH, FTTB, FTTC
(2) Telecommunication Network
(3) CATV
(4) Local Area Network
Dimensions
Model

Max Capacity

Max. No. of Adapter

Dimension(mm)

(WxLxD)

No. of Ports

FOB 348N

48 fibers

48 pcs of SC simplex

or LC duplex

380x320x140.50mm

2 input ports and

48 output ports for drop cable