FTTH-08H24 & 08H24H Optical Distribution Box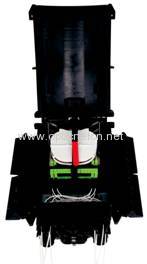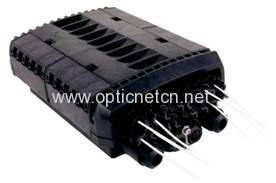 Description
The FTTH-08H24 fiber access termination closure is able to hold up to 16-24 subscriber and 96 splicing closure.
It is used as splicing closure and a termination point for the feeder cable to connector with drop cable in FTTx network system.
It integrates fiber splicing, splitting, distribution, storage and cable connection in one solid protection box
Features

> water-proof design with IP-68
> Integrated with flap-up splice cassette and adapter holder
> All stainless metal plate and anti-rusting bolts, nuts.
> Suitable for the fusion splice or mechanical splice
> 2 pcs of 1x8, 1x16 or 2x16 splitter can be installed as an option
> 16 ports cable entrance for drop cable, 24 adapter for drop cable patching
Application

> FTTH, FTTB, FTTC
> Telecommunication Network
> CATV
> Local Area Network